Founded in 2003, Event Floral was established to cater to weddings and events. Visionary Deb Quillen aimed to provide superior service and innovative designs. Current owner, Erin Stoffregen, worked for Deb from Event Floral's beginnings through out high school and college years, learning the business and dreaming its future. Completing a succession plan, Erin took over the business in January of 2014. With a move to a brand new facility in August of 2017, Event Floral continues to diversify offerings and now hosts retail hours and full service floral order and delivery services.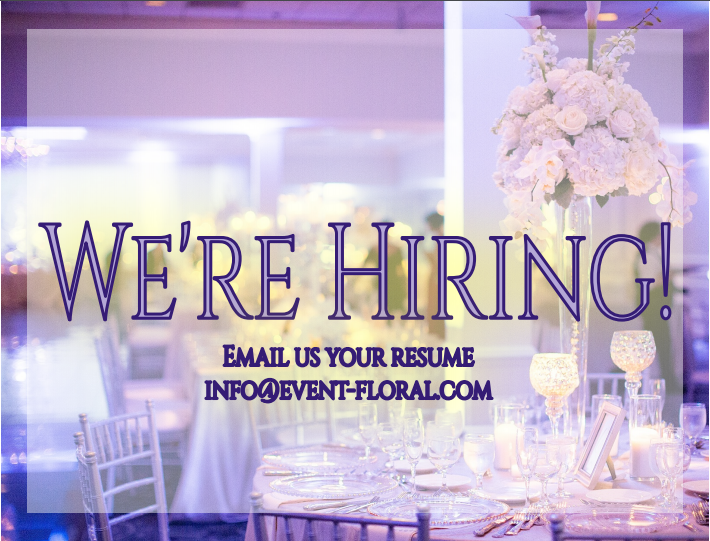 Now Hiring Production Staff /Event Installers, Floral Designers, and Receptionist. Please click image or click here for full job descriptions.
E-mail resume to info@event-floral.com or submit in person. If applying for Floral Designer, please also submit a portfolio or images briefly representing your work. No phone calls please.
Subscribe For Special Events & Discounts