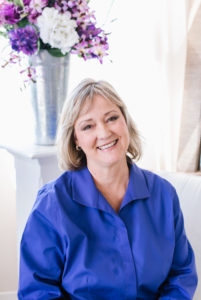 Founder of Event Floral, Debra Quillen established the creative vision for Event Floral as innovator in the Rockford market as an event focused florist. She pushed Event Floral to produce designs and overall experiences that were unexpected, modern, and unforgettable. Her commitment to customer service was shown in always "going the extra mile" to make every event truly spectacular, with the belief that each client deserves the best!
Debra Quillen spent her early years helping her father, James Adams, with his local Rockford floral business, Broadway Florist. As a child, she learned floral design under his watchful eyes. She continued on to study at Iowa State University College of Design. She designed nationwide and trained under multiple renowned designers. In 2003, Debra officially opened Event Floral Design Studio to pursue her passion of wedding and event flowers. After over 10 years, Debra passed ownership to Erin Stoffregen in 2014. She continues to assist Event Floral with funeral designs and as a business mentor.
Debra's energy and joy are derived from her strong faith. She now shares her generous and positive outlook with her church, its spiritual endeavors, and all around her.