The 66th annual Pink Ball, a fundraiser hosted by the OSF Healthcare Foundation, was held at Giovanni's Restaurant and Convention Center, with proceeds benefitting the Patricia D. Pepe Center for Cancer Care. Event Floral was honored to help create this incredible event alongside Event Chair, Mike Robinson, the OSF Health Care Saint Anthony Medical Center Foundation Director of Development, Ryan Duvall, Giovanni's, and SVL Productions.
Intended to uplift and inspire, we selected a lively and inviting color palette drawn from the vibrant colors of a spring time garden. Variations of color tones and bountiful blooms evoked the hope and promise of healing, new life, and possibility. Main color tones of lavenders and purples, pinks, light blue, and accents of gold nodded to cancer awareness ribbon colors representing all cancers, childhood cancer, widely recognized cancers such as breast and prostate cancer, and honoring caregivers. Calla lilies were incorporated into the designs to honor Mike Robinson's late wife, Sandy, who had co-chaired the 2007 ball with him. The colorful scene was unexpected and welcoming in the midst of winter and the perfect setting to celebrate and further the incredible work of the OSF Saint Anthony Mission Partners.
We hope you enjoy these details and the many elements composing a wonderful event.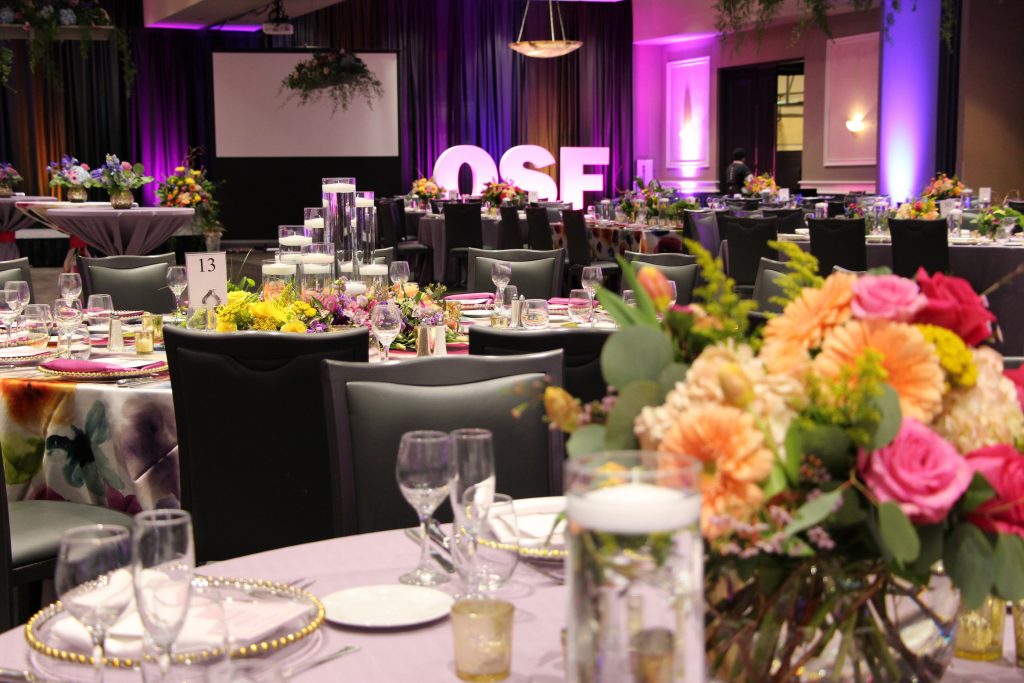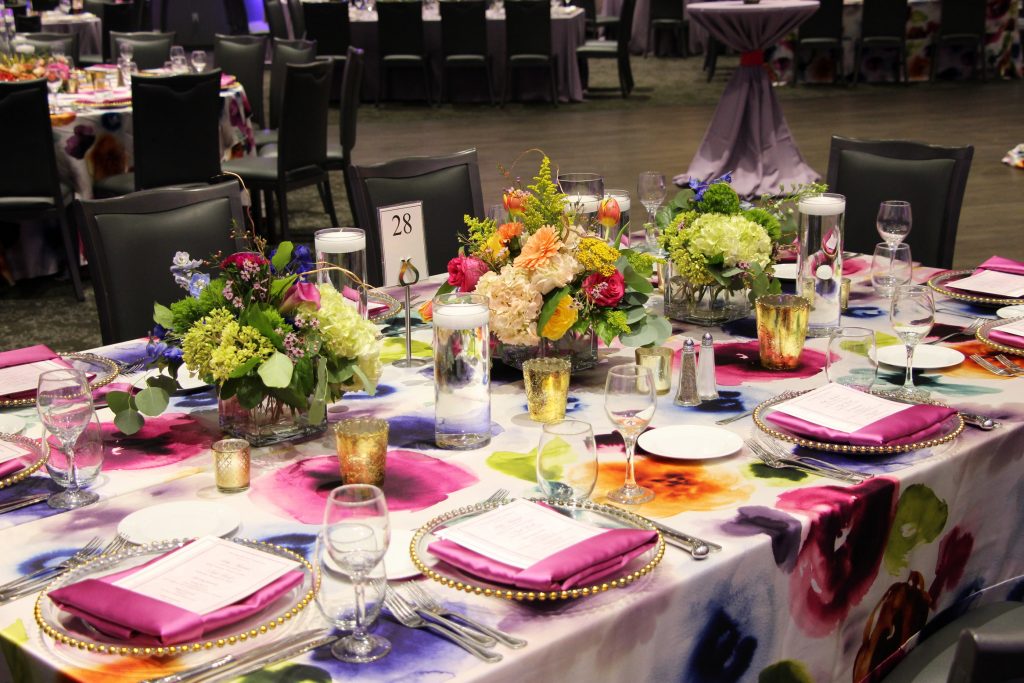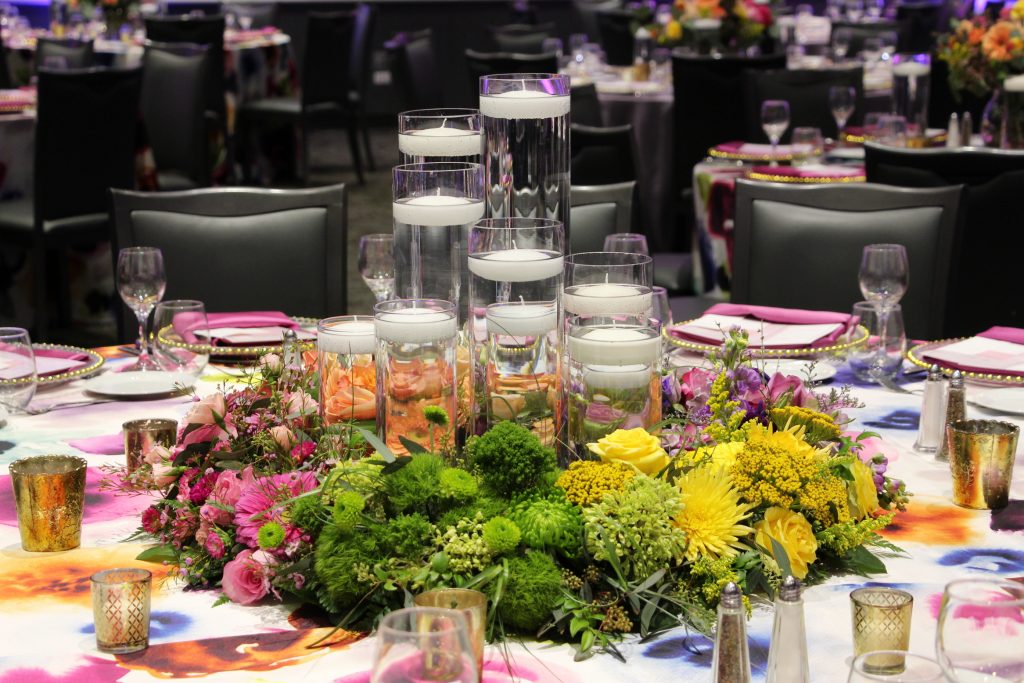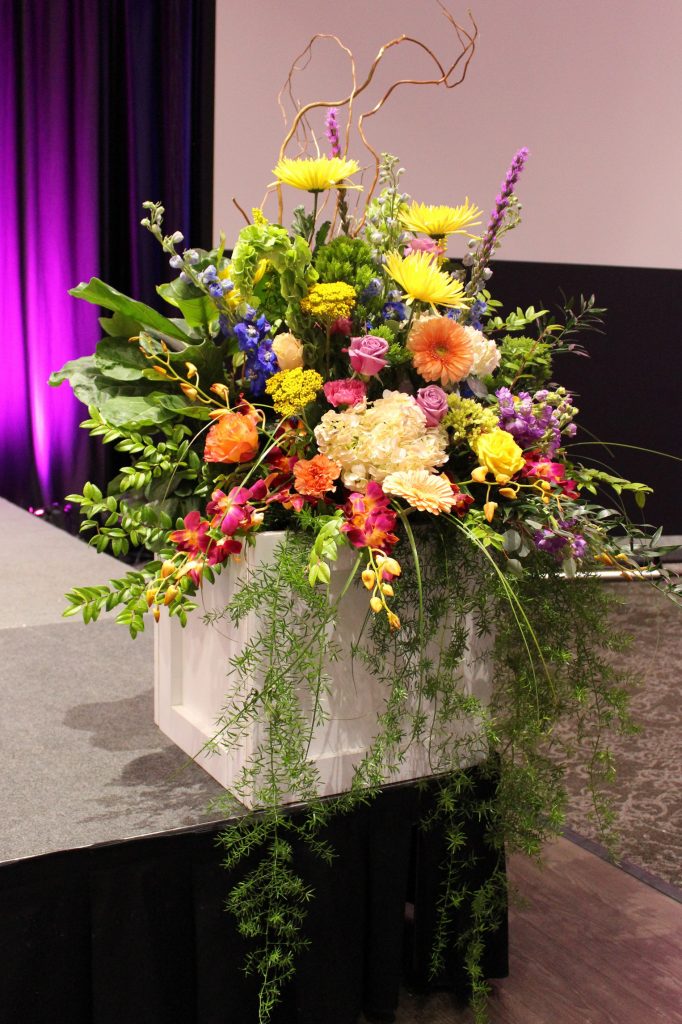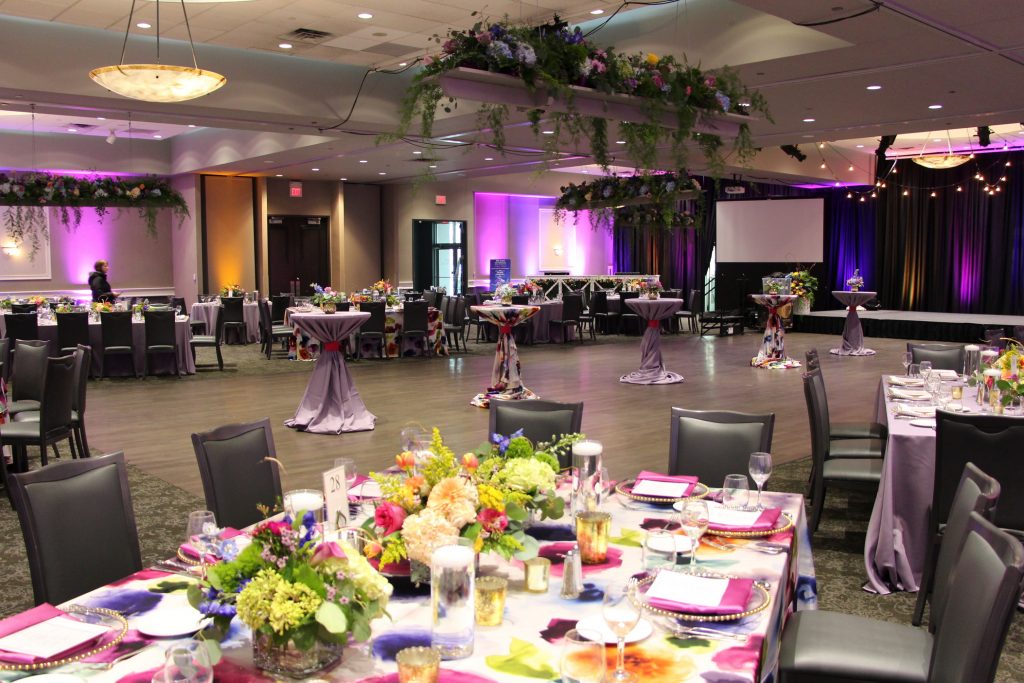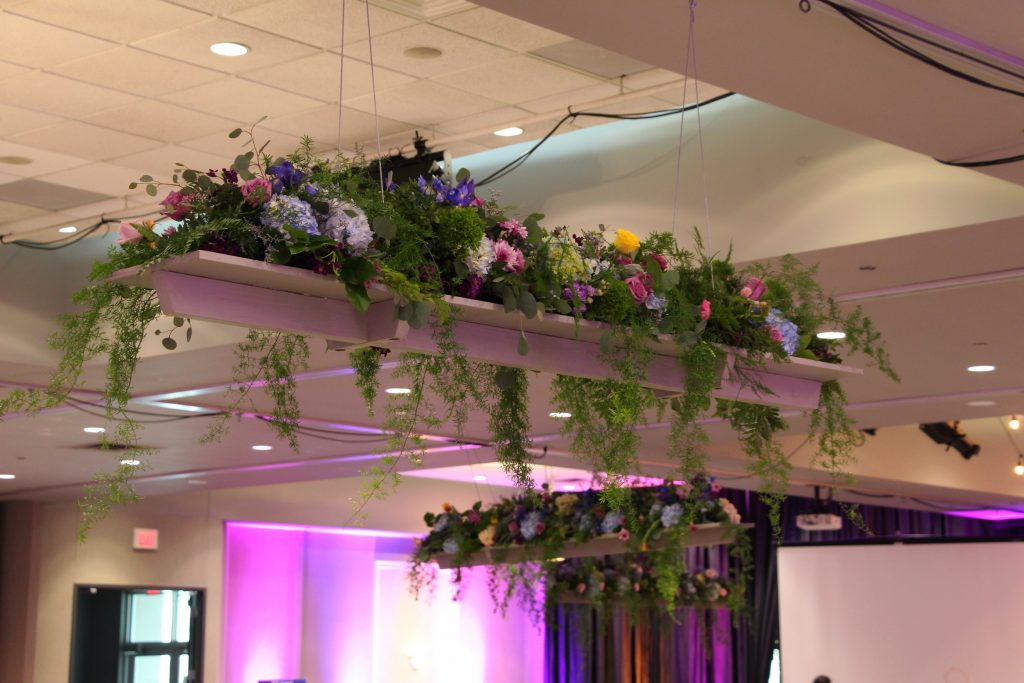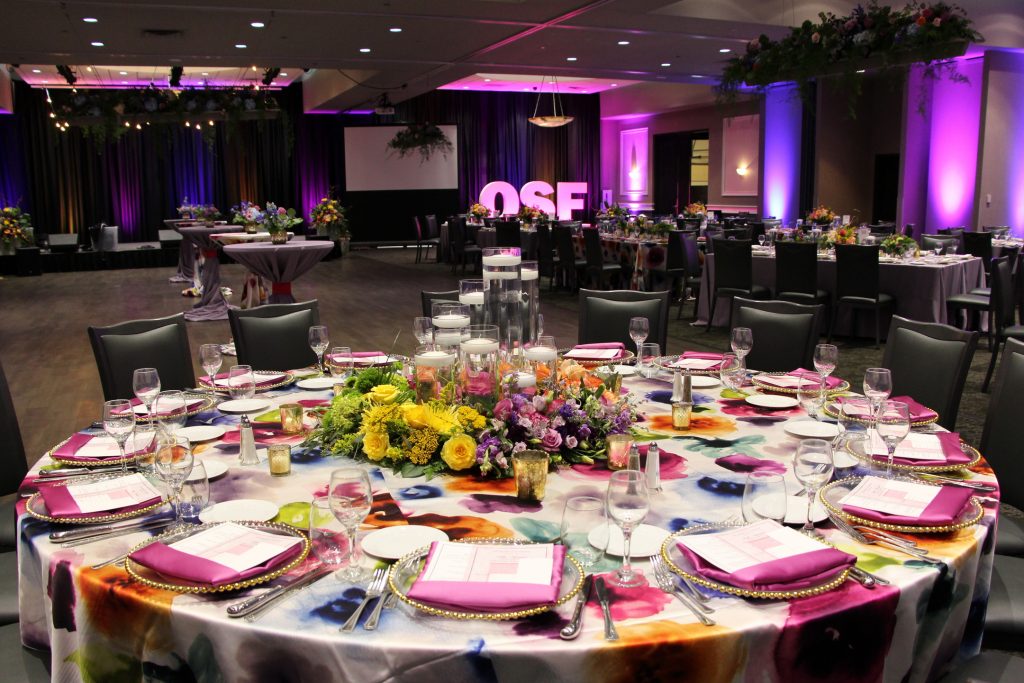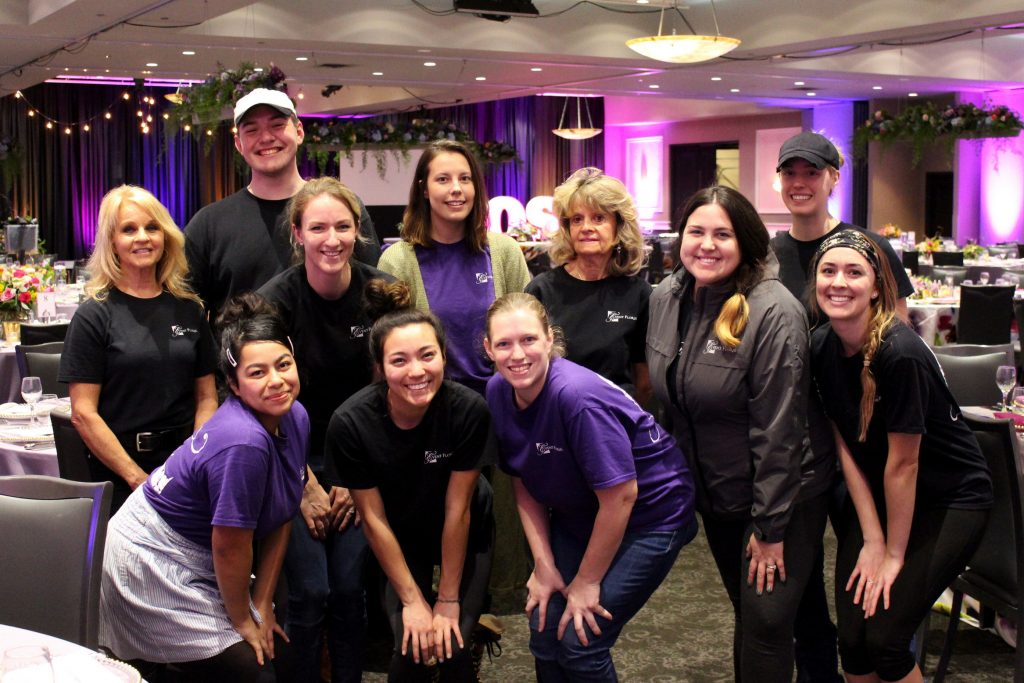 The Event Floral team. Top rows (from left to right): Designer Kim Dazey, Elliott Peterson, Owner Erin Stoffregen, Peyton Munch, Head Designer Diane Didier-Adolphson, Manager Alyssa Russo-Kerr, Designer Annie Von Arx, Lauren Grabow. Bottom row (from left to right): Zannalee Cortinez, Hannah Breault, Ashley McBride. Not pictured: Sherry Farmer, Pat Filak.