Business Hours:
9:00am-4:00pm Monday-Friday
9:00am-12:00pm Saturday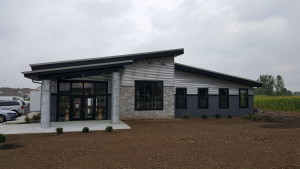 Wedding and special event consultations by appointment.
Please call us at 815-885-3900!
We would be more than happy to set up a consultation or take your custom order over the phone.
You can also use the form at the bottom of this page to send us an email.
Directions: We are located in Loves Park, Illinois, just off the Riverside Blvd. Exit of I-90. Find us just behind Blain's Farm and Fleet on the northeast side of the intersection of Galleria Drive and Rock Valley Parkway. Bell School Road and McFarland Road both intersect Rock Valley Parkway. Our studio address is:
7302 Rock Valley Parkway, Loves Park, IL 61111.